We all make assumptions and judgements in the first few seconds on meeting someone based on stereotypes, a gut instinct and so on. It's one of those aspects of life we aren't necessarily proud of or eager to admit, but it has sparked a lot of psychological research.
Specifically how others perceive us based on our smile, whether it is in terms of attractiveness, intelligence, or potential employers during an interview.
Articles have been published based on the Oral B smile report on Heart radio online about what our smile and teeth say about us to other people.
The study took a group of 1000 men and women, they were shown an image of a woman with clean and healthy looking teeth. Another group of 1000 men and women were shown an image of the same woman with one difference. She had stained unhealthy teeth. Following this the groups were asked a series of questions relating to the womans personal life, age, career, attractiveness and intellect. The results of the subjects opinions were as follows.
Bad teeth can age you by 13 years
68% believe good teeth indicate a university education
70% believe those with stained, unhealthy looking teeth must have gone to a state school
82% think you earn more if you have healthy looking teeth
Men rank a 'gorgeous smile' higher than a 'great figure'
40% of men think women with unhealthy teeth must be single
Another article in the news relating to this was featured in the Daily Mail
This stated that Holly Willoughby has the most sought after smile and that whiter teeth can make you look younger and more successful when applying for jobs. Below are some of the statistics they found.
75% of Brits want whiter teeth, but 25% don't clean teeth properly
White teeth can make you look 20% more attractive
Make people think you earn £10,000 more than if you have stained teeth
Having white teeth increases your employment potential by 10%
Men are more worried about having bad teeth than going bald
On dates bad breathe and yellow teeth are top turn offs
It is very interesting how such a subtle difference of whiter teeth can improve a persons perception of your wealth and increase your employment potential. It seems that in our mind we link attractiveness and looking healthy to current and future success.
The Mail further states that on average the general public want their teeth to be two shades whiter with dentists stating that yellow teeth is the most common problem when regarding the nations smiles. Everyone seems to be trying to get that celebrity smile in particulary Holly Willoughby.
The current trend of having a whiter smile seems to be more of a long term investment, whether you are looking for a new partner or increasing your career prospects.
Therefore for those 25% who apparently don't clean their teeth properly perhaps it is wise to spend that extra 2 minutes in the morning or have a dental hygiene visit, it could lead potentially to future success.
Alternatively why not book in for a Whitening Consultation priced at £30.00 especially if you have a dream job interview to attend and want to impress with a bright smile.  At our practice we perform both In-Surgery Whitening (£180 per session)  or Home Whitening kits (£280).
You never know,you may even meet the man or woman of your dreams along the way.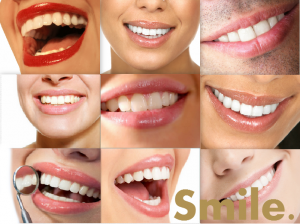 Read more:
http://www.heart.co.uk/style/what-your-mouth-says-about-you/#ey9TTMRE2HDmBtgo.99
http://www.dailymail.co.uk/femail/article-2307430/White-teeth-make-look-younger-employable-Holly-Willoughby-envied-smile-say-dentists.html#ixzz3DYlJTJfX
(Prices correct as of 17/09/2014)