Welcome to Ashford Dental Care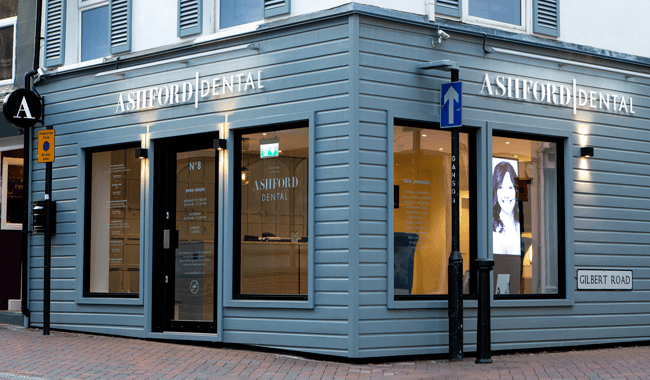 A Modern and Caring Dental Clinic for the whole Family - Friendly Professional and Personalised
Ashford Dental is an English Dental Clinic established in 1981 using State of the art smart technology and tailored craftsmanship to best utilise your investment in Modern Oral/Dental healthcare. Targeted and personalised solutions that are simple, elegant and human. In other words, the type of bespoke local healthcare we want for ourselves, family, friends, and community.
The framework is an integrated evidence-based approach to Personalised Quality Treatment and Preventative Care.
We promote a healthy Quality of life for all. Geared to the whole family.
We provide a Safe, Caring Responsive Effective and Well led approach to integrated quality dental care with our highly qualified and experienced, select Professional Surgeon Dentists.
A targeted and personalised tailored service in a quintessentially designed chic eco-friendly dental clinic in the heart of Ashford International Town Center. Our elegant design philosophy is rooted in authenticity and simplicity leading to healthy quality of life for all.
We believe you are all beautifully unique with every patient being a sovereign individual.
The friendly Dental Care Professionals at Ashford Dental Care will discuss and formulate a simple yet comprehensive personalised care plan for your oral health, smile and facial appearance in a timescale, manner, and cost suitable to your needs, aspirations and quality of life.
Our Unique and Exceptional Local and International Multidisciplinary Team aims to make sure you have a confident healthy authentic smile that is "always worn, used and loved", using our unique blend of expertise, passion, knowledge, care, and skill. Together our hearts and mind can bring you some peace of mind.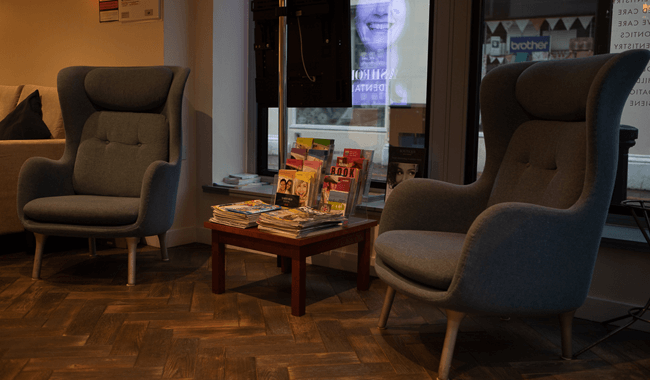 Eight core principles that edify our Patient Centric Values:
We always put all our patients' interests and autonomy at the center of everything we do focusing on safety, protection and consent at all times.
We treat each individual as an extension of ourselves with trust, kindness and compassion. Each individual is sovereign in their choices and responsibilities.
The team at Ashford Dental Care works together and communicates in a collaborative synergetic team environment with patients at our center
The whole team continues to maintain, develop and demonstrate their professional knowledge, skills and competence
We respect all patients Confidence and dignity. We have a clear and effective complaints procedure.
We protect and guard your personal privacy and the confidentiality of all your personal information
We all value and honour a constitutional approach to Honesty, Integrity, Fairness in our Personal and Professional responsibility in all our dealings.
We believe in a fully integrated approach to treatment consent through care, understanding and optimal decision making.
Ashford Dental Care has a friendly sense of place where we tailor the service to your needs and where you will have the technology seamlessly integrating around your care. A place where we provide the time and you receive the care and advice to make a fully informed choice. Our primary aim is centred on prevention as well as cure, mindful of our Hippocratic and fiduciary principles. We believe and value mutual respect and acceptance through rapport overcoming tolerance through better understanding and care.
We aim to influence and facilitate a genuinely personalised happy, healthy, fit and productive lifestyle in all the peoples lives we come into contact with.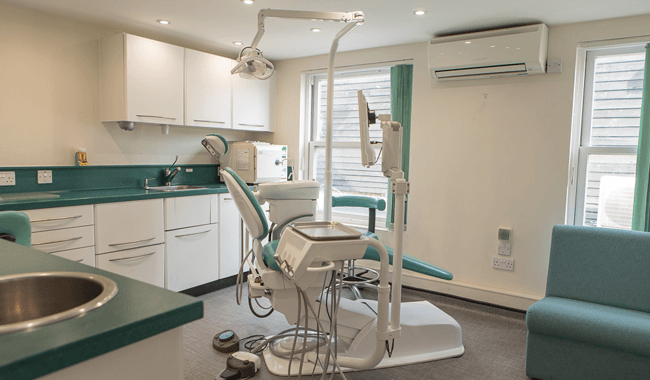 Great Personalised Care, Optimal Development, and Sustainable Transformation
Each sovereign individual is both imminent & worldly, our human to human ethos at Ashford Dental juxtaposes an eclectic yet refined, simple yet soulful approach to our unique curated approach to great Patient Centered Oro-Dental-Facial Healthcare.
Our approach to prevention and Disease management offers you not only great dental care possible but more than that a personal, caring attitude where your wishes are considered as well as, your dental needs.
We use a value-based balanced interdisciplinary and multi/transdisciplinary approach utilising digitally augmented workflows with minimally invasive and targeted preventative interventions as an optimally efficient outcome-based strategy and philosophy to harmonise our care and influence. Each of our Dental Professionals is highly qualified and dedicated to delivering a great level of patient care, they have all had further training to provide Advanced state of the art dental care with a relaxed and caring manner.
One of the Goals of the Whole Team is always to provide this care in a relaxed and friendly atmosphere, the essence of home from home.Setting all our goals of transitioning our levels from being an Average to Awesome human being.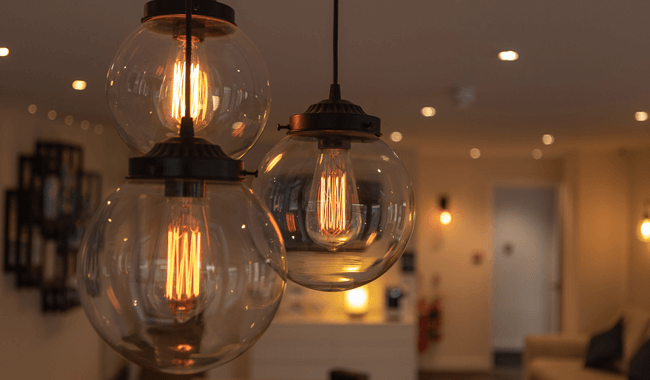 Distinctive, Family Friendly with a Vintage Signature Style
Our Heritage
Established in 1981 we are a unique local independently owned Family Dental Clinic conveniently located in the cosmopolitan Upper High Street, Ashford Town Center (focusing on a timeless modern town centre based, independently run, self-employed, accountable, vintage family dental boutique business partnership approach. The human to human, integrated philosophy uses an ethical based approach which is NOT a mass market, institutional, government organisation, (mini) corporate, state-sponsored, charity, limited liability company or a silo mentality, as the later all structurally limit and/or outsource the grantor, trustee and beneficiaries ultimate responsibility and accountability).
At Ashford Dental the highly prized independent Dentists together with the help of our exceptional select team will discuss all your treatment and care options and help formulate the most suitable treatment care plan. The cost implications of all treatment will be fully discussed before proceeding with any treatment and your budgetary and lifestyle considerations will be taken into account and help managed.
Patients love to look over our gadgets and children play with the chair (to them it's a spaceship!). Usually, by the time children are four years old, they thoroughly enjoy coming to visit us; there are not many places where they have so much fun and receive so much attention. At the same time, we show them how to value their teeth!
Your individual expectations, aspirations, fears and concerns are easily managed with modern dental techniques. It's the small things we do that makes the difference in all we do.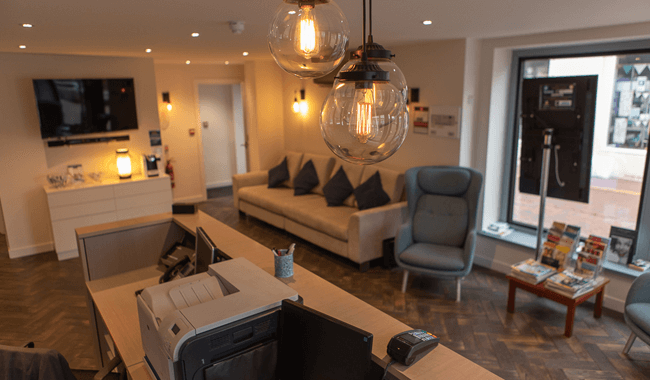 Local & InterNational Interdependent Legacy & Values around Ashford Dental
A 200million-year-old dinosaur leg was found in 2001 at Washford Farm. Mesolithic and Paleolithic secular and humanistic tools have been found around the town dating back as far as 1500 BC. Ancient thoroughfares follow the chalk downs established originally for ancient local and international Leaders, Champions, Barbarians, Black Gentiles, Patriots, travellers, seekers, strugglers, Samaritans, practitioners, investors and traders.
We have located some evidence to show Roman footings and links to the Roman Town wall around Ashford Town Center. A Roman road from Tenterden to Canterbury ran on the line of Beaver Road along Station road and northward to Kennington. The Romans built the Saxon Shoreway, a line of defence which runs on the outskirts of Ashford with local Brythonic connections. The migrations gave rise to the digestion and use of Greek and Latin, and the influence, on these islands, of Celtic, Roman, Greek, Egyptian, Middle Eastern and Indic learning.
Since the 5th Century, Ashford and the surrounding villages in Kent have continued to incorporate and preserve a distinctive progressive local and international heritage in Kent, the Garden of England.
One of the oldest local Houses, Lake house contains the grave of Richard Plantagenet, the son of the last Plantagenet King of England, King Richard III. The British coat of arms, the three gold lions, were on the shield of Geoffrey Plantagenet Duke of Anjou in 1127 and on the shields of the Plantagenet kings.
Doomsday records show Hugo de Montfort owned three manors in Ashford. The de Montfort family were a notable Noble English-French family that were critically important in the evolution and development of the current modern parliamentary democracy we have today.
The skilled craft pottery industry expanded in the 13th century with local sandyware found from 1125.
Jack Cade and the rebellion in 1450 against the abuse of (invisible institutionalised) power, privilege and corrupt officials started locally, mentioned in William Shakespeare's Henry VI with Dick the Butcher from Ashford.
Sir Isaac Newtons Maths tutor Dr John Wallis was born locally in 1616 and went to Cambridge University (Emmanuel College) where he developed ideas on Calculus and infinity.
The current site at the corner of New Rents and Gilbert Street has a continuous history and initially was rebuilt around 1700 after the English Civil War and the Glorious Revolution of 1688 and a victory for the Rule of Law forming the Declaration of Rights and subsequently the Bill of Rights and Constitutional Restraint.
We have been home next door to Protestant Huguenots who were highly skilled silk craft weavers, persecuted in France around 1600 with links to the Huguenot community in Canterbury. After Louis XIV of France revoked the Edict of Nantes (Edict of Fontainebleau) in 1685, Ashford also incorporated further Flemish skills in the following trades: clock‑makers, jewellers, shipwrights, glassworkers and fine silk weavers.
Interestingly between 1642 - 1651 political tensions between the Levellers, Diggers and Ranters, allowed business people, practitioners and skilled craftspersons pave the way for the civil liberties we value today.
Interestingly Kent also had its own laws, which gave citizens extra freedoms. The custom of "Gavelkind" prevailed in which men were freeholders rather than tenants, and every man "hath some part of his own to live upon". English common law has significant roots in the Kingdom of Kent.
The Quakers had their first meeting at 11 New Rents. The building was purchased from Robert Stead in 1678 and used initially as a Meeting House for developing liberty, fraternity and friendship and promoting there is something of God in everyone, with intriguing links with Benjamin Franklin, Joseph Priestley and the Lunar society (Intellectual and Enlightenment movement in the eighteenth century!)
Ashford has been a trade, communications and a central travel hub for 5 Railway lines since the 19th century. The local St Marys Church has been a landmark since the 13th century used for local service and entertainment.
Some evidence uncovered suggests an earlier Norman Church rests beneath the nave as referred to in the Doomsday book in 1086.
The Town had witnessed a significant Free Church (wholistic Hermeneutics), Methodist, Baptist, Mormon, Humanistic and secular population fighting for mutual respect, freedom to think, equity and justice. John Brown a cutler and pre-protestant Lollard was persecuted in Ashford for being a heretic by Archbishop Warham and burnt to death in Martyrs Field in Ashford on Whitsunday 1517. Queen Mary 1 of England a Catholic similarly burnt local Protestants in the Marian Persecutions who also lay rest in Martyrs Field in Ashford due to divisive, sectarian and bigoted viewpoints.
A historic 17th Century Jacobean period house - Godinton House and Gardens - this period saw an integrated renaissance in Architecture, Literature, Arts, Crafts, Technology, and Sciences.
The nearby Army garrison was established in 1797. An iconic World War I Mark IV tank (female variant) presented to the Town in 1919 resides behind the clinic in St Georges Square, in honour of its contributions to the National War Savings effort and the last of its kind on show.
Ashford has the oldest St John's Ambulance Association still at Furley Hall near the town center, its founder John Furley was born in Ashford establishing the British Red Cross Society in 1868.
Jane Austen the English novelist frequently visited her brother Edward Austen Knight, the High Sheriff of Kent at Godmersham Park, Ashford around 1813 (Currently a College for Opticians). These interconnections with Kent Country life provided inspiration for her famous novels with universal meaning in the insightful stories of love, injustice, kindness.
In 1829 an intriguing duel was fought between the Duke of Wellington (the then Prime Minister) and the 10th Earl of Winchelsea, son of George Finch Hatton (1747 - 1823) of Eastwell Park, Ashford regarding the formation of King's College London over the exclusive entry of Protestant Anglicans or more secular and less sectarian founding rights. It was said the Earl deliberately fired wide out of gentlemanly honor. No injuries were sustained and a written apology was given! Interesting correspondence between Joseph Priestley and Jeremy Bentham helped oppose exclusive rights and form a more inclusive and diverse King's College London, University of London.
Following the course of these events the descendants of the Suffragettes and the Chartists now make up most of the local population whose sacrifices allowed Universal Suffrage.
Notable residents at Eastwell Manor include Prince Alfred Duke of Edinburgh (the 2nd son of Queen Victoria), Princess Maria (Queen of Romania), and Princess Beatrice whom married into the Spanish royal family.At the time of King Edward the Confessor, the lordship of the Manor was held by a Saxon thane named Fredric.
Willesbourgh Windmill a grade II listed smock mill built in 1869 by John Hill the millwright. The attached millers cottage also houses Norman Cycles, started by Fred and Charles Norman manufactured bicycles and various motorbikes next to the cycle museum in Ashford.
Two Local flour mills from 1890 were significant employers in the area currently owned by Ashford School founded in 1898.
Simone Weil a seminal French philosopher and intellectual died in Ashford in 1943 and developed the idea of Metaxy.
During the Second World War 1939-1945 , 83 people were killed in Ashford by German bombing but the town continued to flourish.
A temporary airfield was constructed in 1944 at Chilmington Green, Ashford (Q970 400) for dispersal of aircraft ready for Operation 'Overlord'. Due to the importance of Ashfords Railway works the town received much attention from the German Luftwaffe. The Battle of Britain took place over the skies of Kent.
Louis Mountbatten,1st Earl Mountbatten of Burma the last Viceroy of India had the family seat created in 1947 in Ashford Kent.
The real-life inspiration for James Bond, Peter Wilson, a former MI6 agent, lived at Towers Cottage in Smeeth in Ashford. In the 1950s and 60s, Wilson threw glamorous parties with famous filmstars of the day.
Dr VJ Vadgama who lives near the famous Unitarian Meeting House in Tenterden and whos Surgery is on the Upper Tenterden High Street, close to the William Caxton, relocated a satellite Dental practice in 1981 from the lower High Street in Ashford opposite the fountain near County Hotel to the current site which was previously Drum Inn and then, Marsh's in the 70s and historical records show it was occupied by Hallets and Co. law firm.
The Julie Rose Stadium stadium was named after a local athlete on a US University scholarship killed in a plane crash in 1985.
Both Dr Roma and Dr Dipesh Hari Kant Patel have lived and worked as Surgeon Dentists here in Ashford Town since the late 1990s, initially renting from Principle Vanguard Surgeon Dentist, Dr VJ Vadgama. Until his brother, a Chartered Surveyor helped rebuild the site to comply with the then modern building regulations.
We have undergone several rebuilds and external works including an extension in early 2000. We have preserved the original medieval oak timber within the 1st floor and we have conservatively reinforced and supported the existing structural building with modern steel and glass to bring a fresh lease of life back to this historic town center building.
The redesign was aimed at achieving a modern New England iconic look, sensitive to local architectural and building traditions. The Kent pegg tiles have Roman origins and the timber cladd goes back to the Saxons and Danes if not further prehistory. The original building was built in-between the 1600 -1700s, this period architecturally was known as English Baroque.
The complete refurbishment was commissioned in 2016 to bring back both a local yet international, timeless simple yet modern covetable look back into the Upper High Street in Ashford Town Center. (Our new modern yet simple building integrates Something old, something new, something borrowed, something blue, and a silver sixpence in her shoe).
We wanted to preserve some of the traditional and local features including the window shutters which have ancient roots. The preservation order on the original second floor wooden sash window constantly requires maintenance!. The tear glass lanterns used in the once iconic Corn Exchange in Ashford Town opposite Ashford Market. Interestingly the Corn law enforced in 1815-1846 enhanced privileged profits and political power associated with land ownership. The repeal of this law led to free trade in Great Britain. The cladding was inspired by traditional and modern use both locally in Ashford and internationally in areas where the Patels studied, reflected and have family roots. We have started to reinvigorate a fresh beginning and be ambassadors for a locally integrated hyphenated identity, style, and cosmopolitan connections.
The development and evolution in and around Ashford International Town Center continues unabated. Our local and international culture & our global family of interconnections continue to inspire, guide and define us individually and collectively with a unique - je ne sais quoi.