State-of- the-Art Equipment, Technology and Innovation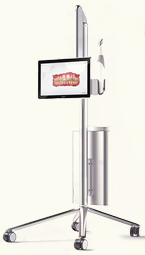 State-of-the-art technology combined with award-winning TRIOS® scan technology with next-level patient communication tools and a broad range of in-house production possibilities to help us all Go Beyond SCANNING®.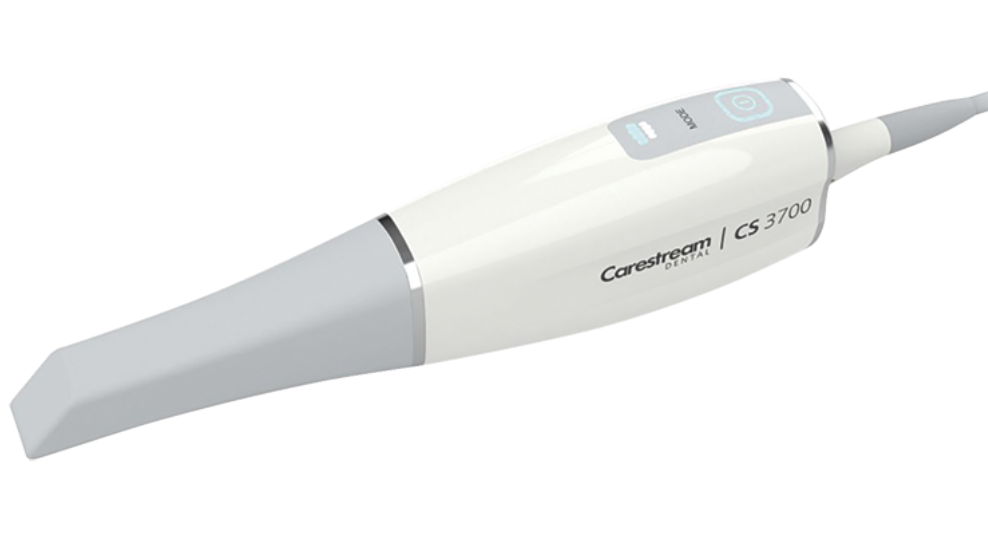 "The Wand" Single Tooth Anaethesia
"The Wand Single Tooth Anaesthesia (STATM) System is the first computer-controlled local dental anaesthetic machine "
At our practice we use the Wand, a revolutionary new way of delivering anaesthesia. Its syringe free and gives a supply of anaesthetic in a more comfortable manner than traditional methods.
Most people think it is the needle itself that causes the discomfort. In fact it is the flow of the anaesthetic into the soft tissues, as the flow is more controlled and localised to a single tooth the level of discomfort is minimal.
As the wand flow rate is controlled by a computer at a constant pressure and adjusts itself automatically depending on the density of the soft tissues. This means that the onset of anaesthesia is faster, localised and results in less surrounding tissue damage as with traditional syringes. The computer system guides the dentist as the anaesthetic is delivered therefore greater accuracy is achieved and there is less collateral numbness in the surrounding areas.
It also makes those palate injections less painful and more comfortable. This area can be usually quite painful due to the tissues being dense and less elastic.
QuickSleeper5 🌟
Speed, efficiency and comfort guaranteed!
The QuickSleeper5 electronic pen performs efficient and comfortable local dental anaesthesia, but also, and in particular, intraosseous anaesthesia. ❤️
The only system in the world that enables an easy injection of anaesthetic close to the apices of the teeth. It possesses an exclusive needle rotation function enabling it to pass easily and painlessly through the cortical bone. 👍🏼
The advantages of intraosseous anaesthesia: 👌
Immediate & profound anaesthesia
Effective
Painless
Without collateral soft tissue numbness
2 to 6 teeth anaesthetized with only one injection
Stressless anaesthesias, even with children
Allows multi-quadrant treatments
Optimizes appointment and practice management
State of the art electronic injection system with a pen grip. Thanks to a wireless foot pedal control your support points are ultimately efficient for maximal concentration and high precision anaesthesias. The electronic system allows for better management of injected volumes. QuickSleeper has all the benefits to optimize and ensure the reliability of your anaesthesias, only the best will do. 😁
Digital Teeth Impressions with the Carestream 3700 Intraoral Scanner
This modern scanner features a 30-second full-arch scan time, design input from Studio F.A. Porsche, and a built-in shade-matching function. No more gooy impression , no more impression at the back of the throat that make you heave. State-of-the-art impressions.
The Biolase Dental Laser;
is used by us for a variety of treatment procedures. Many types of patient care are more patient friendly with a laser than with alternative traditional methods. We have devoted training time and expense to be able to bring you the many advantages of this exciting new technology. The dental laser uses a beam of light in place of a scalpel to perform delicate gum surgery.
Benefits of the laser include less discomfort after surgery, virtually no bleeding and reduced risk of infection. Some minor procedures can actually be performed without anesthesia. Among other uses, laser surgery offers a patient- friendly approach to enhancing a smile by reshaping the gum lines. Lasers are also being used to speed up the bonding process.
Cone Beam CT Digital 3D Imaging & 2D OPG
An important tool to help us diagnose complicated oral health problems. Digital 3d imaging technology generates a wide range of images of the head, teeth and airways in under one minute and also reduces radiation exposure to 20% of conventional imaging systems. The images allow us to detect oral abnormalities such as oral cysts and buried teeth. The Digital 3D images are also a perfect tool for treatment planning of other dental procedures such as dental implants and diagnosis of TMD.
IntraOral Cameras
Allow us the ability to share with you a tooth-by-tooth view of your dental health. This allows you to see problems such as worn-out, defective fillings, fractured teeth, decay, bleeding gums and plaque. Computer imaging improves communication between you and your dentist by allowing both of you to visualize, evaluate and agree on treatment before you invest your time or money. By having the opportunity to see what we sees you can better discuss the treatment plan for restoring your mouth to optimal health
The CASEY, DEAR DR and GURU Patient Education System
Interactive patient education systems specifically designed for the modern dental practice. Featuring full-motion video, 3-D graphics, computer animation and easily understandable narration.CASEY, DEAR DR and GURU video systems allows you to fully visualize and understand our treatment plan and how you can obtain that healthy, beautiful smile you've always wanted.
T Scan
One of our newest and most exciting technologies is the T-Scan Computerized Occlusal Analysis System. This powerful diagnostic tool allows Dr. Patel to accurately measure occlusal timing and force.
The T-Scan occlusal analyzer has met this challenge, and we are now able to effectively reduce the risk of:
Implant failure
Traumatized teeth
Severe gum recession
Tooth notching
TMJ discomfort
Unstable splints
Porcelain failure
Fractured teeth
The heart of T-Scan technology is a disposable, extremely thin, flexible sensor. By biting and chewing against the sensor, a three dimensional view of your bite is displayed on our computer screen. We can then easily adjust the bite and check our work with the sensor. The process is repeated until the biting forces are equalized.Is an important tool to help us diagnose complicated oral health problems. Digital OPG technology generates a wide range of images of the head and teeth.
Air abrasion
Air abrasion can help the dentist provide better care while providing you greater comfort during your visit.
If the whine of the drill sets your nerves on edge, you may be an excellent candidate for air abrasion. This advanced new technique painlessly removes microscopic amounts of tooth decay, sparing healthy tooth structure in the process. A thin direct stream of aluminum oxide particles driven by compressed air at high velocity "blasts" away decay with virtually no loss of healthy tooth material.