Aligning Performance
Fixed Braces
Orthodontic treatment can be done by many sorts of appliances, which most people know as braces.
Removable appliance
Simple treatment may be carried out with a removable appliance (a plate that can be taken out to be cleaned). It has delicate wires and springs attached, which move the teeth using gentle pressure.
Functional appliance
It is sometimes possible to change the way the jaws grow, using orthodontic appliances. These functional appliances use the power of your jaw muscles and can help with certain types of problem.
Fixed appliance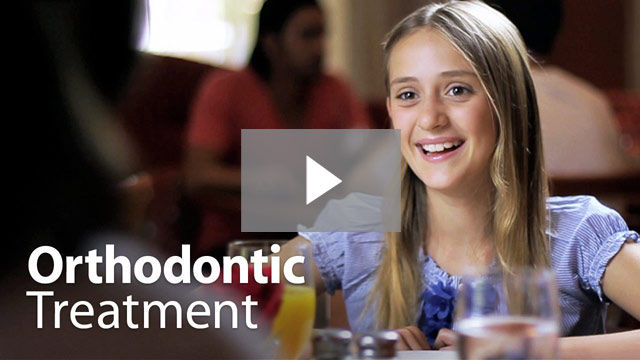 Often, teeth need to be guided more accurately than they can be using a removable plate. So fixed appliances are used. These have brackets and bands temporarily stuck to the teeth. A flexible wire joins all the brackets and allows the teeth to be moved. It is not possible for the patient to take the appliance out and so it is called a fixed appliance.
It may be necessary to attach delicate elastic bands to a fixed brace to help move the teeth. Your orthodontist will tell you if you need elastics.
When treatment is finished the teeth need to be held in position for a time. This period is called retention, and the appliances that hold the teeth in place are called retainers.
The retainers hold newly straightened teeth in position while the surrounding gum and bone settles. The retainers can be removable or fixed depending on the original problem.
Related Orthodontic Articles
Back to Treatment
Book an Appointment